A home warranty is valuable for all homes whether they are involved in a real estate transaction or not, and is available for single family homes, townhomes, condos, multi-family dwellings, and even fabricated homes.  Homeowners nationwide know that maintaining a household can be an enormous expense.  Home Warranty Administrators customers enjoy convenience, saving, and peace of mind with our home protection plans.

Did You Know?

Homeowners spend an average of $900 each year to repair home systems and appliances. - Consumer Expenditure Survey 2002, U.S. Census
The average life expectancy of nine significant appliances/home systems is 13 years, and the likelihood of failure of one of these systems in a given year is 68%. - Home Repair and Remodel, Marshall & Swift L.P., 2004
A household system or appliance repair can range from $65 to $2,000 and replacement averages $1,085. - Home Repair and Remodel, Marshall & Swift L.P., 2004

When there's a problem with your covered home systems or appliances, just call our toll-free service line.  Home Warranty Administrators will arrange for a local, pre-screened service provider to contact you to schedule a mutually convenient appointment.  Don't wait until something breaks – a home warranty plan can help you control many of your costs on covered repairs and you'll enjoy a hassle-free relationship with the home warranties contractor network saving you both time and money.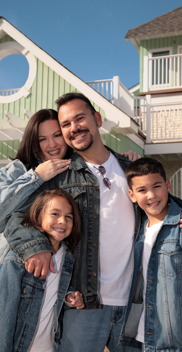 For more information
on our warranties
1 (866) 681-3656