Benefits

As part of the Home Warranty Administrators service network, contractors can build their businesses with new customers while providing effective relief to policy holders.
Becoming a Service Provider benefits your business:
Building your repeat customer base.

Obtain unsolicited jobs without advertising expense.

Unlimited potential to receive an incredible volume of home warranty service calls.

Consistent referrals to keep your shop busy all year long.

Network with other tradesmen.
We believe our Service Providers represent us every day.  It is vital that they do it in a prompt, professional and efficient manner.  Your performance in the field will ultimately determine how much work you receive from Home Warranty Administrators.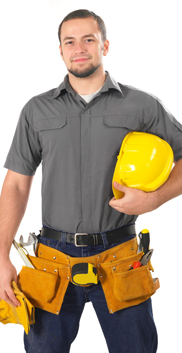 For more information
on our warranties
1 (866) 681-3656